Two new workshops coming up in MAY 2017!
Finding your True Colours – an Image building workshop
Want to get ready for summer with a fresh new look? With the heat building up and the humidity soaring you can't hide behind your blacks anymore! You may want to wear colours and styles that complement the weather but it can be difficult to know which ones suit you best. Learn how to optimize your overall image to help shape people's perception of you. In this 2-hour highly interactive workshop, an experienced image consultant will guide you through the steps to discover your image strengths, and provide you with some practical tips to help you feel confident and present 'the new you' to the world! Read more
Facebook Intensive for Small Businesses
With 1.1 billion customers worldwide you can't afford to ignore Facebook! Your customers, competitors, suppliers, partners are all out there and you should be there too. Personal profiles are not enough to push your brand, so create your Business Page on Facebook today and come and learn the tricks of the trade in this Facebook Intensive workshop! Read morehttp://mumsatplay.com/workshops/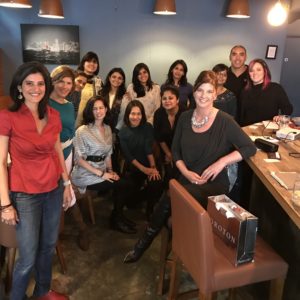 Our 3rd Mums@PLAY Bazaar was held on March 3 at Cyberport, Pokfulam! Click here to know more.
Stay updated on our Facebook page https://www.facebook.com/mumsatplayevent