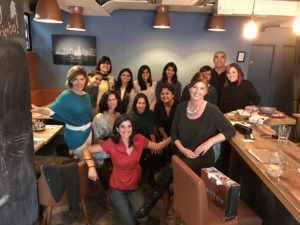 Mums@PLAY believes in the power of collaboration. Women helping women find the right ground. As a support system for our mums and mum-vendors, Mums@PLAY helps conduct workshops run by people in different professions, in order to guide, train and empower mums and 'mumtrepreneurs' and more importantly motivate them to follow their passion, to secure them with a confidence in their abilities, which would enable them to lead a balanced healthy life working around their priorities and their family.
Facebook Advertising Workshop for Small Businesses
Perfect the Social Media circle with one of the most powerful and cost-effective advertising tools available – Facebook Ads! Learn to Boost, Target, and make the most of your budget, no matter how small.
Taking a step forward from our previous Facebook Intensive workshop this session will focus on advertising on Facebook and will give you useful tips and hints to create the 'right' ad for your product or service that will help bring in more traffic to your page or website. We will also be looking at the brand new mobile canvas ads and best practices involved.
Date and Time:
Thursday, January 25, 2018,  10 am to 12 pm
Venue: 
Aberdeen Street Restaurant & Bar, 1 UG/F, King Ho Building, 41-49 Aberdeen street, Soho, Central.
Workshop fees:
$400 per person (payable in advance)
The fees include one complimentary beverage (tea/coffee/juice/soft drink)
Workshop Format:
10 – 11:30        Interactive workshop (beverages served)
11:30 – 12:00  Chance to meet the speaker one-on-one and network with other participants.
Workshop content:
Boosting Posts
Creating unique and engaging ads maximising ROI
Targeting the 'right' audience and directing traffic to your page
Learning more about mobile canvas ads
Integrating Facebook with other marketing strategies
Who would gain from this workshop?
Small business owners who have a steady presence on Facebook Business Page and who are now ready with a marketing budget willing to explore the paid benefits of this powerful social media.
About the Speaker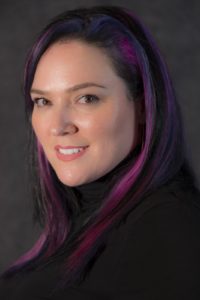 Elizabeth Loennborn is a Hong Kong based Digital Marketing Consultant, co-founder of entre-B School for Budding Entrepreneurs, and mother to twins. With a broad background in digital innovation and corporate training, she 'grew up' in her career during the birth of the internet, and was busy creating online products before iPhones existed. Since moving to Hong Kong 7 years ago, she has worked across industries – from solopreneurs like race car drivers and jewellery designers to small businesses such as FinTech startups and restaurants. Her passion is helping small businesses (especially women-led small businesses) succeed, largely through Social Media and Content Marketing, and often on micro or zero-budgets. Elizabeth is a lover of bubbles and baubles, and mom to 8 year old twins.
Register for the workshop:
Workshop Policies:
Places are limited and will be confirmed after payment is received on a first-come first-served basis only.
Workshop may be cancelled due to low enrolment, inclement weather or other circumstances which would make the event non-viable. If Mums@PLAY cancels an event, participants will be offered a full refund.
In case due to any reason if the workshop is postponed participants will have the option to either receive a full refund or transfer registration to the same workshop at the new, future date.
Refund Policy: Please note that there is no refund offered unless in special circumstances where the final decision shall be taken by Mums@PLAY.
For any questions or clarifications kindly contact us on mehroo@mumsatplay.com