Meet our high talented and passionate 'mumtrepreneurs' who word hard to balance their growing businesses along with their family lives. Remember "When you support a small business you are supporting a dream!" 
Momomi by Gigi Ng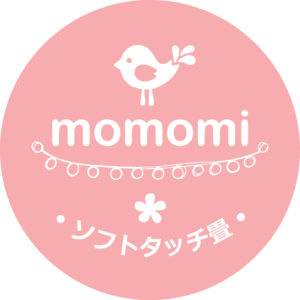 Momomi's Soft Touch Tatami Mat is the SOFTEST mat on earth, it is designed for crawlers, kids, family, pet-lovers and anyone who wants a cozy home! With 12 standard sizes and 10 different colours to choose from there is something for everyone! And if you wish for that little bit more they can also do custom-made sizes and designs!
Special something at Mums@PLAY Bazaar – Free Delivery for all sizes! 10% extra discount if you order 2!
Gigi is a designer by profession and a mother of 2. When her first child started to crawl she couldn't find a rug suitable for kids and at the same time something that could match their home. Traditional rugs were hairy and easy to trap bacteria, plastic mats were unsafe and full of cartoon characters which just couldn't fit into their beautiful Scandinavian style home. "Momomi"- a Japanese Soft Touch Tatami Mat was brought in by Gigi to fill in that void.  Super soft and easy to match different home decors, she feels a surge of pride every time she gets a compliment from customers who have a 'Momomi' in their house!
Tati & Banana by Nabille Ballesteros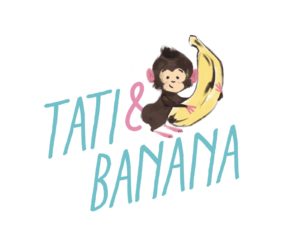 Each brand under Tati & Banana brings you the unique energy and passion of the Latino culture, with some collections being handmade giving your
baby something special compared to brands you find everyday in Asia.
Special something at Mums@PLAY Bazaar – Every visitor at the Bazaar will be able to enjoy a 10% off
for any purchase made that day.
Inspired by the love of dressing up her own kids with all kinds of clothes,
T&B was founded by Nabille, a Mexican stay-home-mom of two. Having settled
down in Hong Kong with her Chinese husband, she has brought a piece of her
home country that she wishes to share with everyone.
Fifth Avenue Collection by Donna Cornish 

From the simplest earring to the most sophisticated neck piece, Fifth Avenue Collection has the astonishing ability to influence a room with its look! The
collection, designed in Canada, is renowned for its affordable quality,
highlighting a durable finish of gleaming gold or rich rhodium, solid 14K gold
posts, genuine Swarovski crystal, the hardness and beauty of triple A quality
cubic zirconia, lustrous pearls and natural gemstones from around the world.
And adding to its excellence, our collection is nickel and lead free.
Like most westerners who move to HK, Donna only planned to stay for 2 years. 18 years on…she is still here! After a long stint in corporate event management in the banking industry, Donna joined Fifth Avenue Collection as a Jewellery Stylist. While Donna has been enjoying this role for the last 5 years, she was wanting to expand her creativity even further. 3 years ago, Donna obtained her certification as an image consultant, embarking on a career in personal styling. Her own business, Styling by Donna (combining her love of styling and jewellery) was then born! Donna loves working with women of all ages and backgrounds find their unique style. She is a great believer that looking and feeling beautiful creates a positive, happy, confident person.
Bookwise by Sara Young 
HK's favourite family-run online children's book store is coming once again to Mums at Play! Catering for children from 0-12 years, Book Wise has timeless classics, activity books for the upcoming holidays and of course, the latest titles.  At Book Wise, you can also order books as party bags – the end of candy and junk is here!  With endless options, there's a great read for every child at Book Wise. 
Sara has been living in Asia for over 12 years.  She is a mum of 2 beautiful girls, volunteers with the local girl guides and plays cricket at HKCC.  Sara believes that reading to children at an early age is very important and with Book Wise offers books at affordable prices.
FeldieJournals by Vivian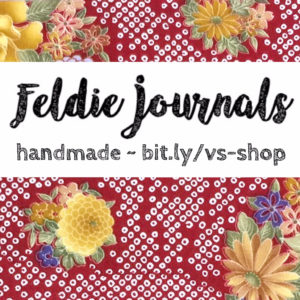 FeldieJournals is a Hong Kong brand featuring handmade books. Its stylish and fun jackets and printing make it a creative companion for writing, drawing, musical composition, travelling,  collecting stickers and keeping organised! Custom orders welcome.
Special something at Mums@PLAY Bazaar – FeldieJournals offers a discount on the books for teenagers and university students.
Vivian hails from Canada and grew up in Hong Kong, the States, Japan and the UK. Not yet a mother, she has taught over a thousand children. She loves storytelling and all things related to books. After practicing bookbinding for several years, she started FeldieJournals in 2015.
Sundara Collections by Michelle Kang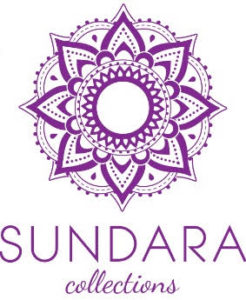 Sundara Collections has a great range of products for everyone! Hand made coordinating cushions, photo-frames and soft storage made in Thailand using certified organic handwoven cottons and all natural kapok fillers. A range of tie n dye organic cotton clothing for women and children! Organic 100% handwoven cotton children's home textile range – coordinating cushions, toys, storage and picture frames. 
The Living Mark by Candy Chan

The Living Mark Ltd is operating an online store for all handmade products from India. All products are hand made with cultural presentation support by Women society, Items include block printed cotton scarves and towel, natural cotton made for tunics and some over-fits. Living Mark aims to bring non-toxic and healthy items for building a healthy community. 

Candy Chan is enthusiast of unique Indian products and their culture and hence started 'The Living Mark.'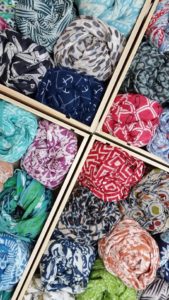 HollyDae by Natalia and Emma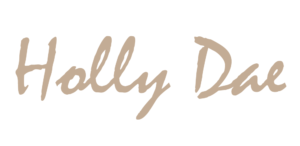 Holly Dae is intent on making women feel good about themselves. "We believe that every woman should look and feel great in a swimsuit." Holly Dae is a resort lifestyle brand that creates swimwear and cover ups, and co-ordinates these with bags and accessories to offer a complete look. Customers can be confident in purchasing the perfect outfit and most importantly looking great in it whether they are by the pool or at the beach relaxing with family and friends. They use high quality Italian fabrics that combine style with cutting edge technology for a performance far superior. 
Closet Dazzlers by Megha Sureka
Unique designs, hand-made, excellent quality and incredible customer service are some of the strengths of this brand. Jewellery made out of nickel and lead free metal and 92.5 silver are perfect for sensitive skin.
Closet Dazzlers are proud to offer affordability and high quality together in every single piece!
Born out of the passion of a stay-at-home mom who likes balancing work and family, Closet Dazzlers was started by Megha (mum of 2 boys) and her cousin in India to offer something exciting in the cosmetic jewellery market. Now in Hong Kong Megha, an ex-search consultant has grand plans to move forward with her brand!
Fairchild Kindergarten by Betty Yau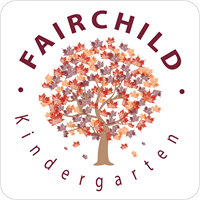 Fairchild is an EDB registered Kindergarten located in Sai Yin Pun. Their methods of inquiry based learning through play are inspired by the Reggio Emilia approach and their curriculum combines the best of the British Columbia and Ontario (Canada) Early Learning and Kindergarten Frameworks and the Early Years Foundation Stage from the United Kingdom. Their top quality, passionate educators, have a diverse array of backgrounds and experiences and are devoted to each child's learning journey.
Born and educated in Scotland, UK, and have now living in Hong Kong for the last 13 years Betty's first career was in Scottish local government working for the local city council. After her move to Hong Kong she re-trained as an English teacher and taught both children and adults at a language school. The birth of her daughter inspired her to study further in Early Childhood Education establishing her second career path. After working in a number of international kindergartens in HK, Betty joined the Fairchild team. When she is not at school Betty enjoys cooking, reading, spending time with family and friends, and the occasional hike on Lantau Island!
Lhamour Hong Kong Limited  by Amanda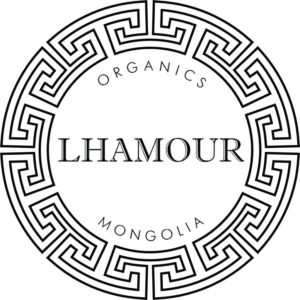 Lhamour is the first Mongolian organic skincare brand.  Lhamour uses traditional Mongolian ingredients such as seabuckthorn, Jamts salt, yak's milk, goat's milk, horse oil and combines these with natural ingredients to create healthy, natural skincare. No preservatives or chemicals are used so our products are safe for the whole family. A healthy lifestyle requires a good diet, regular exercise and a healthy skincare routine.  Lhamour will bring you one step closer to having healthy, natural glowing skin. For the very first time Lhamour will also have a brand new home range collection which includes air diffusers, yak's wool blanket and salt lamps.
MAKARON by Charlotte de Caraman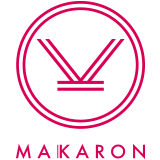 MAKARON is a contemporary beach and leisure accessories brand, started by two expatriate ladies who launched their first collection of fashion accessories for multi-tasking women in 2013-2014: a palette of contemporary pouches, clutches, totes, splash resistant bags all in a warm kaleidoscope of colours and patterns.
The designer behind the brand, Charlotte, is French, born and raised in Paris but her home is Hong Kong for 7 years now. She finds her inspiration in the magical resources of her multiple travels. When she is designing her collections, her mind is filled with endless summers, seaside villages, unforgettable sunsets, exotic escapes and cheerful images that translate into her practical but stylish products!
Lama Boutique by Kelly Wang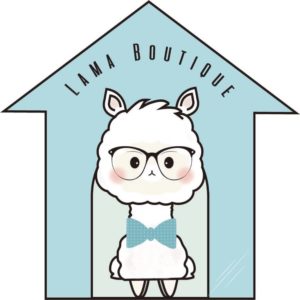 Lama Boutique was founded by K & E Trading  (Asia) Limited, who brings in a range of beautiful jewellery and accessories from different parts of the world. On show at the bazaar would be the Italian Silver Jewellery Brand 'By Simon,' the sports watch brand 'DWISS ' from Switzerland and 'Copacabana' from Brazil. Besides this they will also bring in their popular 3D Animal Mugs and an extensive collection of cufflinks for both men and women which are very popular for their unique fun designs!
L'Ustav – The Ayurveda Celebration by Smita More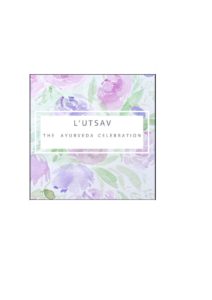 An Energy Healer, an Ayurvedic Consultant and a Yoga therapist Smita wears many different hats at a time. Her knowledge on Herbology, Phamacology, Ayurveda products and Ayurvedic cooking has led to many loyal customers who keep coming back for her unique solutions! Using her tried and tested formula and extensive experience she is now taking it a step forward and launching a new range of Ayurvedic products under her brand  'L'Utsav'. Her products include holy basil face cream, tumeric tree foot cream,  Thirphala oil made from the goodness of three fruits- amala, harithaki, bhikathai and a touch of tulsi extract and Hibiscus essential oil, sandalwood lip balm and more!
Nature's Essence by Sia Heera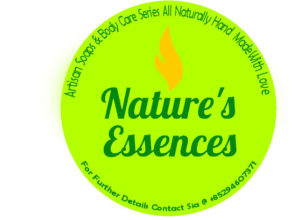 Nature's Essence is a collection of organic & natural bath and body products that include bath bombs, scrubs and soaps.
Nature's Essence came into being when Sia's son, who was just a few weeks old, developed baby eczema. Having tried all kids of eczema creams, lotions & prescription medications she decided to treat this condition with the help of mother nature. After many trials she finally created an organic & pure natural skin balm which helped control the condition. This led to creating a more bath & body products using ingredients solely derived from nature void of any harmful preservatives & chemicals.
Paper-Roses by Penny Creedon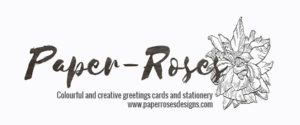 How good does it make you feel to know that you've made someone feel all warm and snuggly inside just because you sent them a short note, a gorgeous card or a perfectly wrapped present? Or, maybe you're looking for a personalised stationery set, or the perfect stationery or unique invitations for your wedding? Paper-Roses' fantastic hand-illustrated designs with their colourful, timeless look and feel are just what you're looking for! While some designs are event or "thought" specific, many aren't, so you're sure to find your perfect card, note card or wrapping option in their ever expanding range. They also offer a custom design service – using an existing illustration in a new way or something totally new. All paper products are printed in Hong Kong on 100% post-consumer recycled paper using environmentally friendly printing processes.
Special something at Mums@PLAY Bazaar: Paper-Roses is releasing their latest collection of products at the Bazaar – four new card designs and a beautiful set of summer inspired note cards (as a boxed gift set they're perfect for saying a special thank you to your teacher or for a brilliantly hosted dinner). There is a special 10% discount for Bazaar visitors on all note card gift sets containing 9 note cards.
Once upon a time Penny was all about numbers. Throughout her training and work as an actuary she was constantly focused on what might happen in the future and how if might be shaped or influenced by the past. But then she needed a change of direction and fell back in love with the here and now – and her  pencils and paint brushes and that's when Paper-Roses was born. She feels lucky that she gets to do what she loves taking inspiration from daily life and celebrations, drawing on her skills and learning more as she goes!
Diligent Books
by Beverly Sace

Vocabfonix® Vocabulary Books have been written especially for second and foreign language learners of English. The books aim to support accurate reading and spelling of English words to improve learners' vocabulary acquisition and use. The books build upon and extend the synthetic phonic foundation learners usually have acquired in the earliest stages of learning English. This means that learners will have increased confidence in their every day communication, and more importantly, in school and international English language assessments.
Support your child's English language education with Vocabfonix®. Designed for English learners, Vocabfonix® uses synthetic phonics to get students reading, spelling and remembering vocabulary in no time.
Ozzie Cozzie by Dori
Ozzie Cozzie – a well known name in swim wear and resort wear is bringing in their range of beautiful swimsuits for little girls all at a massive 50% OFF only at the Mums@PLAY Bazaar!
Ras Luxury Oils by Rajshree Kothari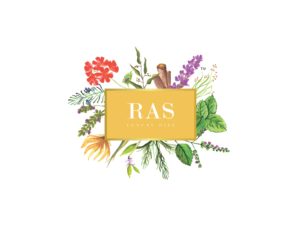 RAS Luxury Oils is a treasure-trove of pure and natural essences and blends that elevate your radiant inner beauty and awaken your mind, body and soul. Fusing ancient Ayurvedic practices eminent in Indian culture with modern scientific research and development, our range of products are prized for their effective skin care and therapeutic properties. We believe in falling back to our roots, creating blends that resonate with one ideal – "beauty in simplicity"- simple, natural ingredients in their purest form that will bring out the best version of YOU.
Angel The Pearl Girl by Angel
Growing up in a family business making pearls, Angel – a Hong Kong girl and her sisters learned and helped making jewellery at a very young age. They would even compete with one another to see who could make more pearl strands in an hour! Angel always had a strong passion in arts and designs. After her studies and work in the US for many years, Angel – a mum to three beautiful children moved to Hong Kong along with her family. It started with her friends approaching her seeking her suggestions in buying and designing pearl jewellery. She thoroughly enjoyed helping her friends and found it extremely satisfying designing jewellery on her own. This special gift and her knowledge of pearls earned her the title of the 'Pearl Girl'! It is then that she decided to turn this passion into a career and started her own brand aptly named 'Angel the Pearl Girl'. She wants to inspire people to love and see themselves as someone special and beautiful, just like pearls and takes custom orders. Pearls will always be pearls no matter their color, size or shape. Hope you find your special piece with Angel the Pearl Girl!
SUMMER by Mehroo Turel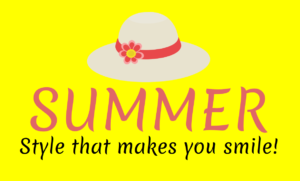 SUMMER is a collection of fashionable casual wear, made from high quality, breathable cottons, viscose and other fabrics, for women and little girls, where each apparel is designed to make you feel stylish, comfortable and happy!
Special something at Mums@PLAY Bazaar –  10% on all clothing!
SUMMER was launched in Hong Kong by Mehroo Turel, a home-maker and a mum of two growing boys who loves to 'live in' her clothes but 'with style'! Being a mum-on-the-run without a helper she found the 'affordable high quality casual wear' category to be quite limited in Hong Kong and at the insistence of close friends and family decided to bring them in from her home country – India.