---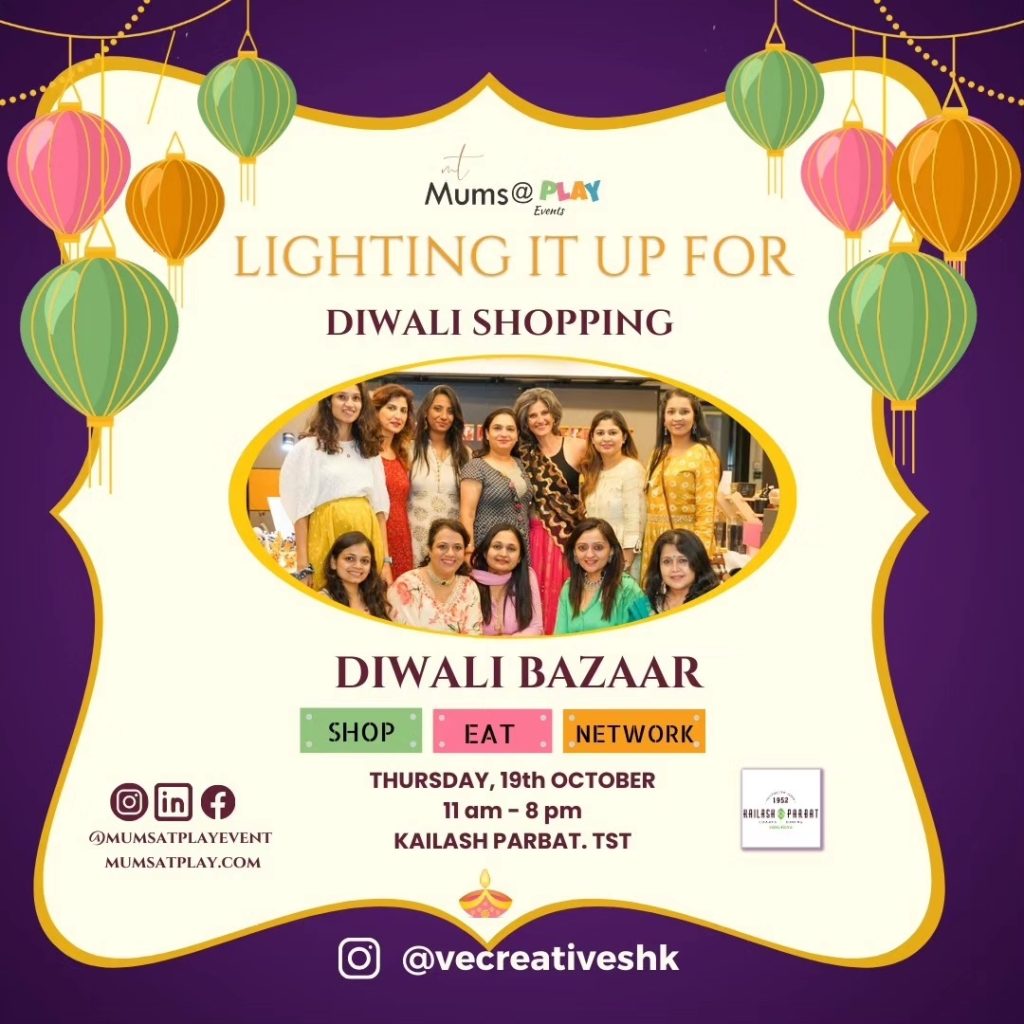 The "LIGHT IT UP ~ Diwali Bazaar 2023
The "LIGHT IT UP ~ Diwali Bazaar 2023" is a delightful one-day friendly bazaar organized by Mums@PLAY. This event brings together a diverse range of small business vendors and talented mompreneurs, showcasing and celebrating Diwali-related products and services. It caters to the Indian and local community in Hong Kong, with a special focus on moms seeking festive products and a taste of the Diwali spirit.
Besides shopping we are lighting it up with our fun Diwali Hacks to get you ready to sparkle and shine! Come and join us for any or all of our mini-talks and demos by our experts.
LIGHT IT UP ~ Diwali Bazaar 2023
Date: Thu, Oct 19 • 11:00 GMT+08:00
Location: Kailash Parbat, 3-7 Prat Avenue, TST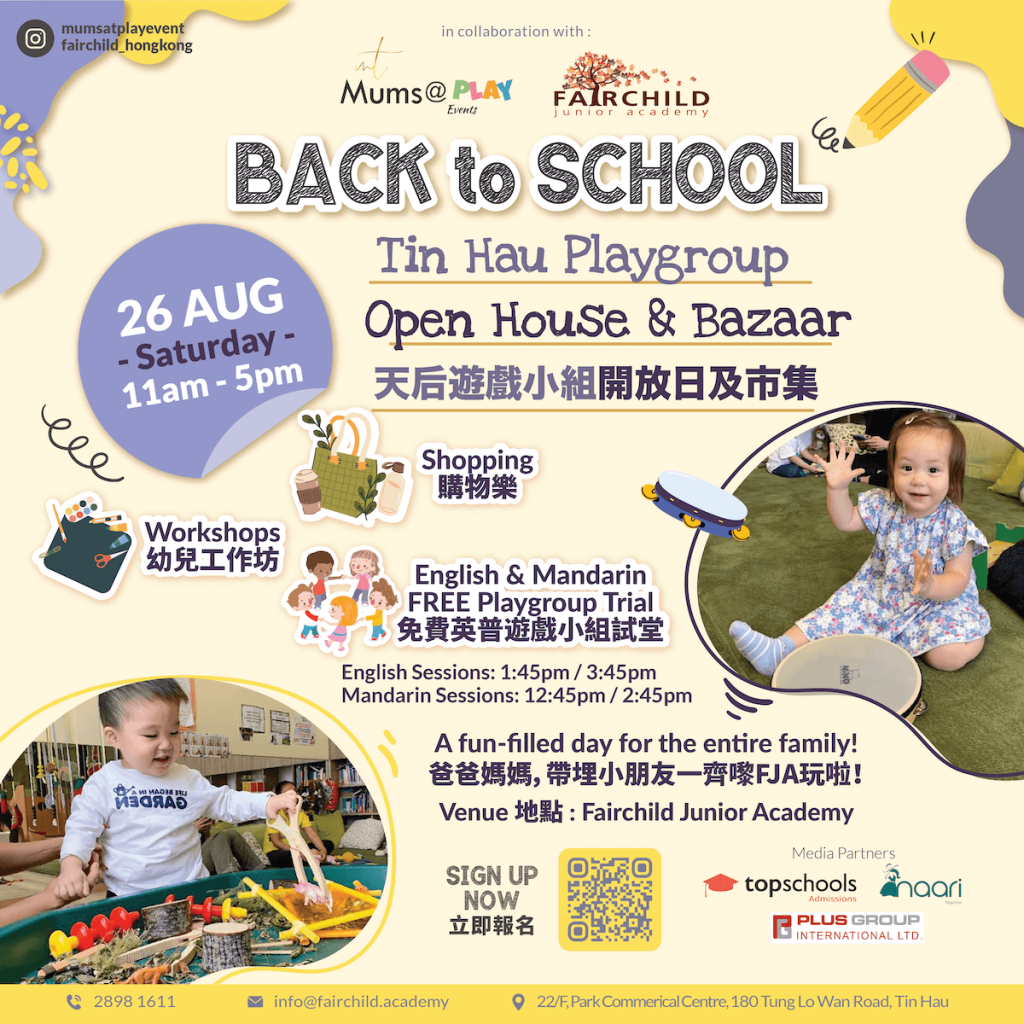 Back to School | Tin Hau Playgroup | Open House & Bazaar
Mums at PLAY in collaboration with Fairchild Junior Academy is delighted to present "Back to School Open House & Bazaar" – a fun-filled day for the entire family!
From ✨𝗳𝗿𝗲𝗲 𝗘𝗻𝗴𝗹𝗶𝘀𝗵 & 𝗠𝗮𝗻𝗱𝗮𝗿𝗶𝗻 𝗽𝗹𝗮𝘆𝗴𝗿𝗼𝘂𝗽𝘀✨, guided workshops and activities for your tiny tots led by qualified teachers to a whole day of shopping for mums, we have something for everyone to make it a fun and productive day!
Date: Saturday, August 26
Time: 11-5
Venue: Fairchild Junior Academy, Tin Hau
---
Light it Up ~ Diwali Bazaar 2022
October 6, 2022 at Garage Society, Lockhart Road, Wanchai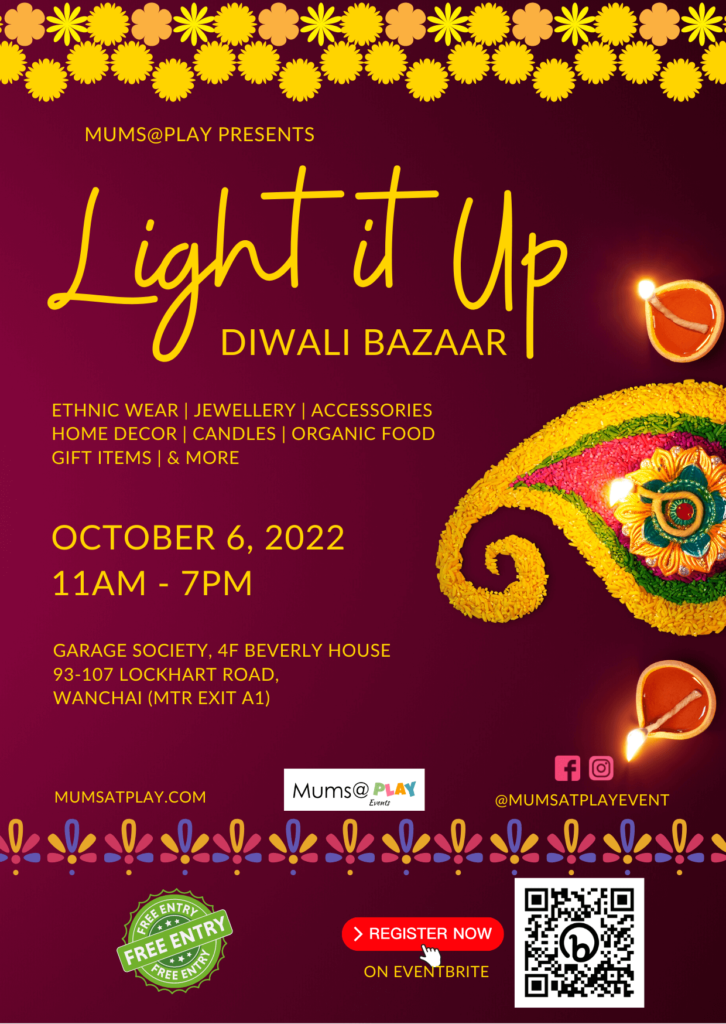 Light it UP! Diwali Bazaar
Oct 9, 2021
Amazed 77 Leighton Road, Causeway Bay
Diwali – the traditional Hindu festival of lights and the biggest celebration in India is round the corner and to help celebrate this sparkling festival right here in Hong Kong, Mums@PLAY is delighted to announce its annual Diwali bazaar on October 9th.
Located in convenient Causeway Bay, the venue is just a 3-minute walk from Causeway bay MTR exit A. The bazaar will be held in the 2000 sq ft street-level space at Amazed Learning Centre. There will be plenty of stalls selling festive items like traditional home decorations, curated gift items, a range of platters and other tableware, ethnic fusion wear like tunics, salwaar kurta and embroidered dresses, stunning silver and gemstone jewellery, organic skincare, decorative and scented candles and diyas, luxury glassware including wine glasses, tumblers and decanters, organic food items and much more – there's something for everyone to choose from. There are also some mini-workshops planned for children to interest them in some simple art and craft work like sand bottle making, rangoli arrangement that they carry back home with them. There is also a delectable coffee shop in the same venue! The bazaar will "light up" from 11 am to 7 pm offering a full day of festive fun for the whole family.
If you wish to become a vendor or want more details contact us on mehroo@mumsatplay.com

Summer SALE Pop-up
July 28-31
2/F, 49 Hollywood Road, Central
Come and grab fabulous offers in this 4-day multi-brand pop-up shop in Central! From cool cotton summer dresses, to scented candles to organic skin care, artisan jewellery, home decor and more, we have you covered for your holiday shopping needs! RSVP at https://bit.ly/2Tq2KN2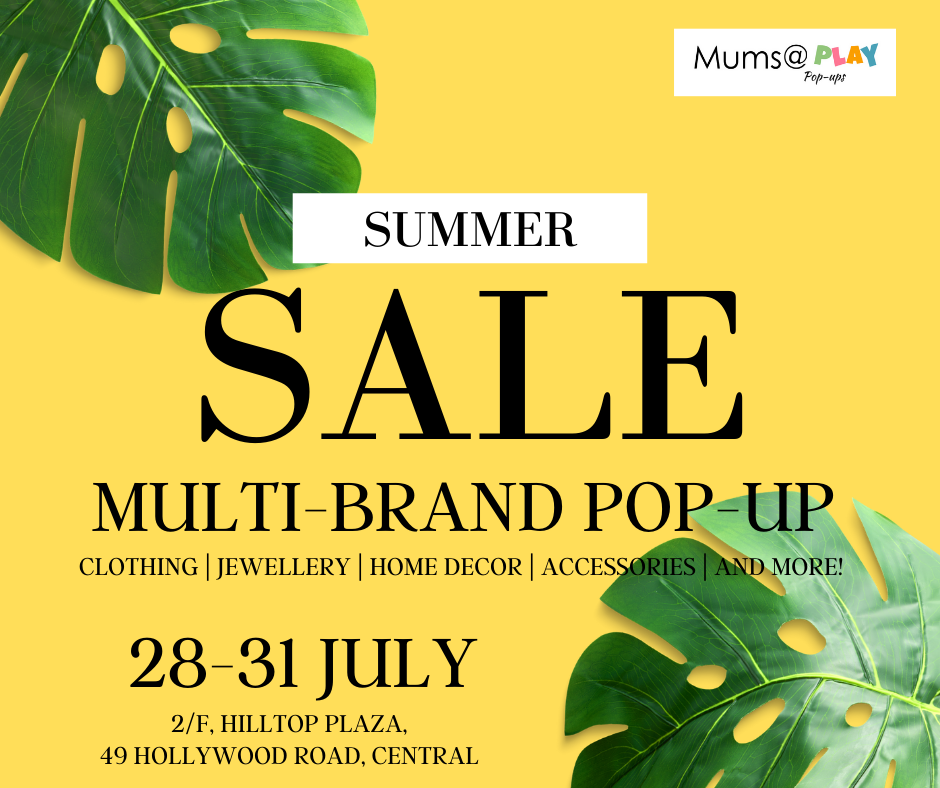 Diwali Bazaar + Cocktail Party
Friday, September 27, 2019
11 am to 8 pm
The Nest, 4/F Grand Progress Building, 15-16 Lan Kwai Fong, Central
Celebrate the festival of DIWALI by indulging in some ethnic retail therapy and ending the day with a rocking festive-themed cocktail party!
A full day festive bazaar where our Indian 'mumpreneurs' will be bringing in exclusive Diwali-related products for your you and your families! Think 'bling-bling' jewellery, gorgeous sarees, festive home decor, gift items and lots more!
BAZAAR (11am -6pm) – FREE ENTRY
The bazaar will continue through the evening with a rocking cocktail party featuring festive themed cocktails and mocktails, Indian street food starters and lots of Bollywood music and movement!
BAZAAR + COCKTAIL PARTY (6pm -8pm) – PAID ENTRY
-$280 per person (includes 2 drinks and starters)
– Limited spaces only
Let the celebrations begin for this beautiful 'Festival of Lights!
Share the event with your friends . Visit our Facebook Event page
REGISTER ON EVENTBRITE
https://www.eventbrite.com/e/diwali-bazaar-cocktail-party-tickets-70912349747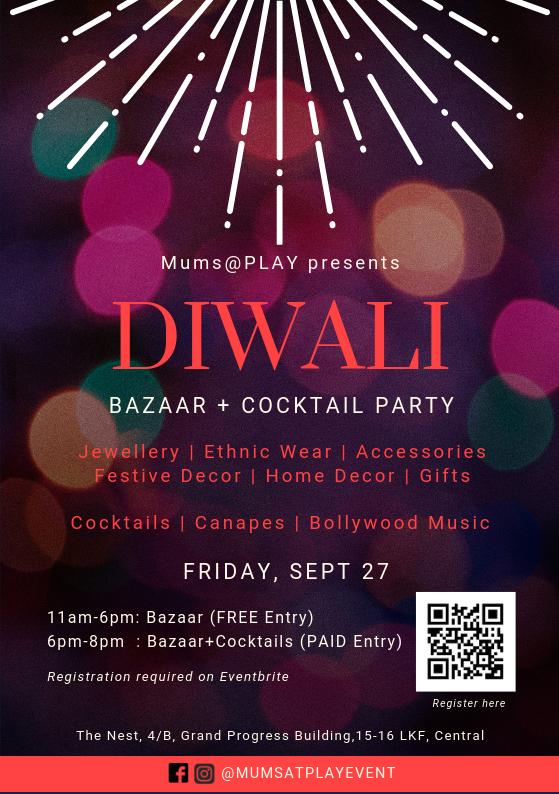 Back to School Bazaar
Sunday, September 1
11 am to 5 pm
Fairchild Kindergarten, 351 Des Voeux Road (West), Sai Yin Pun
Mums at PLAY in collaboration with Fairchild Kindergarten is excited to announce – The 'Back to School Bazaar!' Get set for the new school year….come and shop from a wide range of books, stationery, school bags, lunch boxes, kids clothing, accessories, footwear and more. And while you shop keep your toddlers busy with our STEAM and free-play activities organised by qualified Fairchild teachers. A FUN-FILLED DAY FOR THE ENTIRE FAMILY!
Facebook Event Page: https://www.facebook.com/events/462067141250436/
SIGN UP on https://www.eventbrite.hk/e/back-to-school-bazaar-tickets-69265024553 for FREE Entry!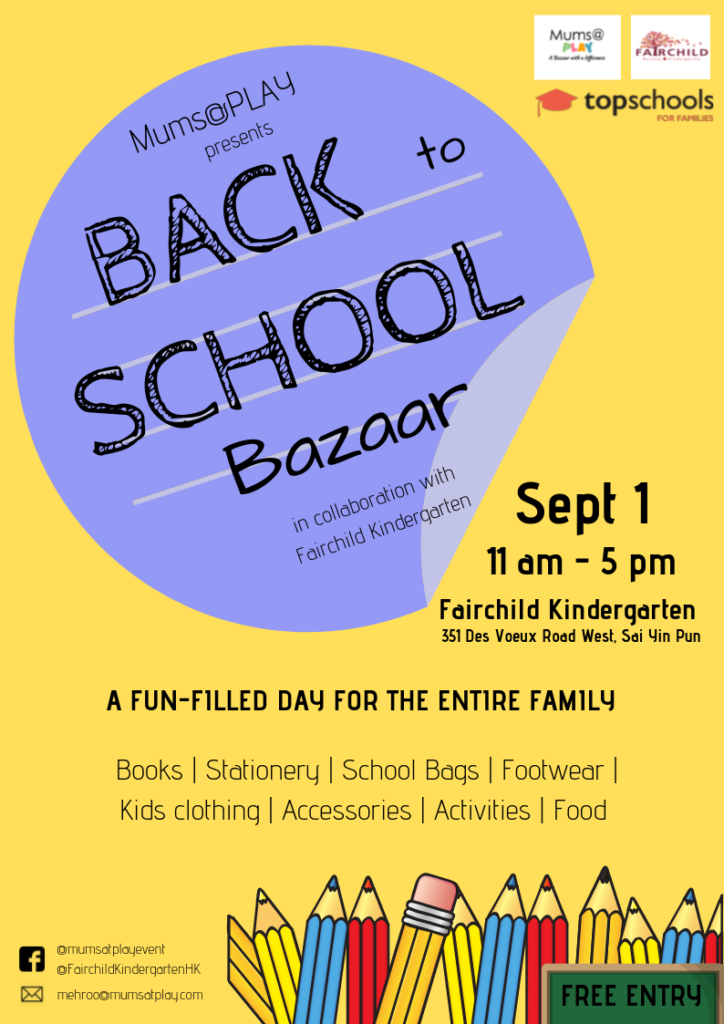 Mums@PLAY Charity Lunch + Bazaar
"Paws" for a cause at our 8th Mums@PLAY Bazaar… with a difference!
Mums@PLAY is delighted to announce its next bazaar where besides the usual 'SHOP, EAT, NETWORK', we are happy to work towards a more meaningful cause as we support our furry friends at Sai Kung Stray Friends Foundation! So there's more packed in for you for a fun-filled and fulfilling day!
POP-UP STALLS
11 am-5 pm
FREE ENTRY
Browse through our wide range of 'mumtrepreneur' stalls showcasing one-of-a-kind items from different parts of the world. Clothes, jewellery, home decor, skin care and our list if growing!
POP-UP STALLS
11 am-5 pm
FREE ENTRY
Browse through our wide range of 'mumtrepreneur' stalls showcasing one-of-a-kind items from different parts of the world. Clothes, jewellery, home decor, skin care and our list if growing!
3-COURSE LUNCH
12:30-3 pm
Price: HK$260 per person (Limited seating-to be booked in advance only)
Come and learn more about SKSFF, meet their volunteers and hear some incredible dog rescue stories. Meet other dog lovers.
Shop, eat, drink and have a fun-filled day!
BUY 1-GET 1 FREE COCKTAILS
3 – 5 pm
Shop, eat, drink and have a fun day with your friends!
REGISTER at http://eepurl.com/gf86KT for lunch booking and/or free entry to the event.
Lunch capacity is limited so book early!
Mums@PLAY CHARITY LUNCH + BAZAAR
11 AM TO 5 PM
El Charro, Shop No 208, The Arcade, Cyberport

Diwali Fashion & Fun Pop-up
Celebrated enthusiastically by people of all nationalities and gaining popularity the world-over, Diwali also known as the 'Festival of Lights' is a traditional Hindu festival that creates a magical world of joy and festivity. It celebrates the triumphant victory of good over evil, the glory of light over darkness, a beam of hope over despair. The word Diwali or Deepavali means 'a row of lamps' that marks a new beginning, a renewal of commitment to family values, and represents all the good virtues we seek such as love, reflection, forgiveness and knowledge. Our team of 'mumtrepreneurs' come together to showcase these values through their beautiful hand-picked products which range from beautiful 'kundan' and 'gota' jewellery to traditional festive 'potlis' and bags to elegant cotton sarees, embroidered silk kaftans and maxi dresses to festive 'diyas,' home decor, gift items and more! You are cordially invited to join us for these three days of festive shopping and fun! RSVP here to let us know that you are coming!
When: October 25-27 (Thursday – Saturday) from 11 am to 8 pm
Where: Usagi, Wah Shin House, 6-10 Shin Hing Street, Central
Stay updated on Facebook and Instagram on @mumsatplayevent

Mums@PLAY Family Bazaar
Your favourite bazaar is here once again and this time you can plan a Family Day out! Besides the usual shopping from a variety of fashion, jewellery, natural skincare and home decor products, we are also going to run kid-friendly workshops, plus we have a beautiful outdoor terrace at our venue where you can relax with a cup of freshly brewed coffee or a healthy soup and salad from our Locofama cafe!
Book your tickets here.
Date: Saturday, October 6, 2018
Time: 11 am to 5 pm
Venue: The Hive, Sheung Wan, 33-35 Hillier Street, Sheung Wan
6th Mums@PLAY Bazaar – 'Get Set for Summer!'
Coming up once again in our friendly neighbourhood of Cyberport, the 6th Mums@PLAY Bazaar is all about getting ready for summer! It's the best time of the year when mums are looking forward to that long summer break away from school, activities and the chaos of routine life. A summer holiday means getting equipped with all necessities once and for all so we don't have to budge from our beach mats! Swimsuits, kaftans, summer dresses, fit flops you name it…we got it! Bath bombs, gels, skin care and travel accessories and just in case you are heading back home and looking for gift items we also have books, jewellery, greeting cards, scarves and more! So gather your friends and come and spend a day with us shopping, eating and networking.
When: Tuesday, June 12, 2018 11 am to 6 pm
Where: El Charro, Shop 208, The Arcade, 100 Cyberport Road, Pokfulam
From organic Ayurvedic products to hand-made bath bombs to cozy Tatami mats Meet our Vendors behind these amazing products!
A Picture speaks louder than words, see our earlier bazaar in photographs. https://mumsatplay.com/picture-gallery/
Mums@PLAY Bazaar – Spring Special!
Celebrate the start of a new season by getting together with 'like-minded' mums and 'mumtrepreneurs' refreshing yourself with new ideas, making new friends, trying out things that you have never tried before! Spring is all about freshness, a symbol of re-birth, a sign of new beginnings. Its time to let go of the old and out-dated and bring in the new and trendy! Come and spend a day with us eating, networking and shopping from a range of beautiful products and services – from high quality 18k diamond jewellery to exotic kaftans to irresistible swim wear to hand-made organic skin products to hand-painted home ware to the stylish casual wear, all under one roof!
When: Wednesday, March 7
Where: El Charro, Shop 208, The Arcade, 100 Cyberport Road, Pokfulam
A Picture speaks louder than words, see our earlier bazaar in photographs. https://mumsatplay.com/picture-gallery/
Read more about our vendors here.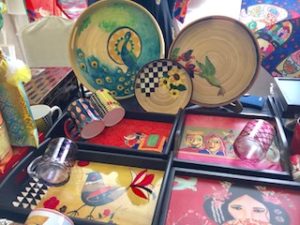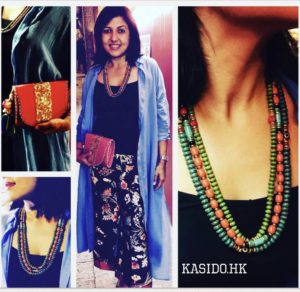 The 4th Mums@PLAY Bazaar
When: Wednesday, June 14 10:30 am to 6:30 pm
Where: Shop 208, The Arcade, 100 Cyberport Road, Pokfulam
What: The friendliest bazaar in town! Our team of "mumtrepreneurs" offering a varied selection of products from summer dresses to beach cover-ups to jewellery to gift items perfect to prepare you and your family for your summer holiday!
"Great selection of vendors!" "Excellent venue!" "It's so much fun!" were just a few of the comments received by the crowd. Read more Testimonials here.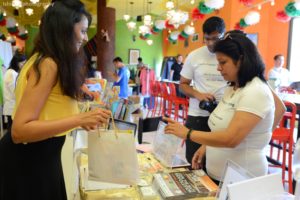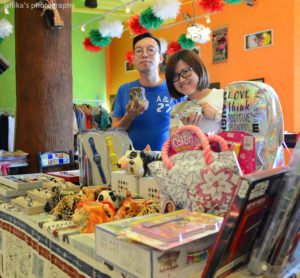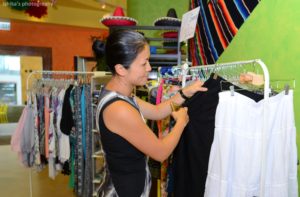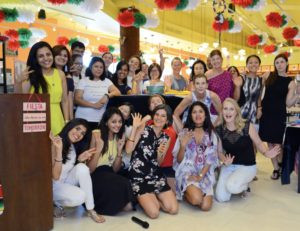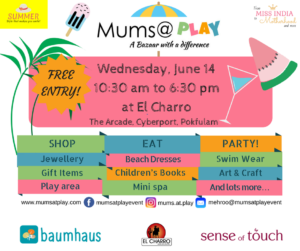 The 3rd Mums@PLAY Bazaar
Our third bazaar was held on Friday, March 3, 2017 once again in the vibrant interiors of the Mexican restaurant El Charro at Cyberport. It was a day filled with fun as our group of enterprising vendor-mums displayed and sold their hand-made, locally sourced and ethically produced products. Hand-painted bags and tees, beautiful pashmina shawls from India, personalised stationery, baby diaper bags and accessories, wooden toys, hand-crafted and 18k diamond jewellery, home accessories, children's books, Moroccan essential oils, pure leather bags, fashionable kaftans and summer dresses and even a travel portal – filled up the colourful and vibrant interior of El Charro! We also had a 'Be the Best You' corner where experienced stylists offered free consultations on hair, skin, make-up and general attire to our lovely guests! The foot-tapping Mexican beats, sangrias flowing and laughter of the crowd added to the mood of our bazaar! Come take a look at the event captured in beautiful pictures by our professional photographer-mum!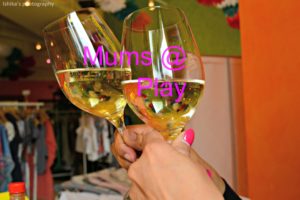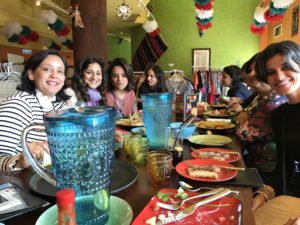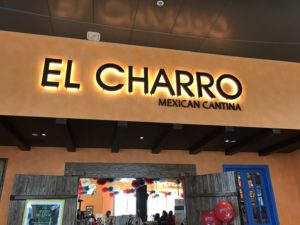 Our second bazaar was held on Wednesday, October 5, 2016 in the friendly environment of El Charro. Our venue looked more like a party zone than a restaurant with all the beautiful stalls set up with unique and colourful products by our mum-vendors. We would like to thank all our guests and visitors who made it a grand success! The mix of nationalities, the riot of colours, the casual setting, the exceptional service, the banter, the cheers, the enthusiasm and the passion truly makes this bazaar – a bazaar with a difference! Read some of our Testimonials here or click on the Picture Gallery to watch the action!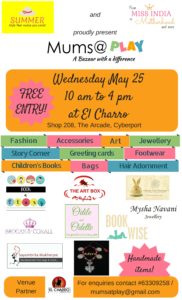 Our 1st 'Bazaar with a difference' was held on May 25, 2016 at the Mexican cantina El Charro at Cyberport, which with its eye-catching interior featuring bright reds and oranges brought to life the friendly stalls, the Indian Mums in HK lunch event and the combined social gathering! It felt more like a party than a Bazaar. Read what our media partner Jumpstart had to say about us here. Jumpstart is Hong Kong's first (and only) print magazine dedicated to startups and the entrepreneurial community. Click on our Picture Gallery to see the action or read the testimonials from our vendors, customers and partners.